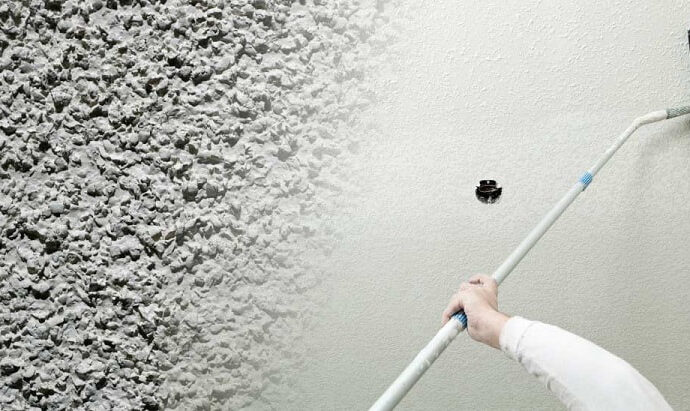 A SPECIAL THANKS TO YOU FOR VISITING OUR PRETTY AWESOME SITE…JUST SAYING 🙂
---
Removing Popcorn from ceilings with a nice smooth or knockdown finish, as well as Residential & Commercial Interior Painting, are some things that we are pretty stoked about at A1A…
Don't make the mistake of settling for just any popcorn removal company! Look for the specialist…A1A has a Ph.D. in popcorn removal and knockdown texture professionals…as well as anything to do with drywall.
We are able to service most clients' homes or businesses within a day. Taking great pride in fast turnaround time you can rest assured that the job will get done and your ceiling will be restored to its true glory. It is essential to get in and get out as fast as we can without sacrificing quality.
We offer the highest quality service at an affordable rate for all our clients. Knockdown texture is our specialty. It's an affordable and incredible-looking texture that can be applied to your home after removing the popcorn texture. We suggest this texture for all homes.
We can schedule any size job in South Florida. Most can be prepared on the same day or two-day notice.
Call our friendly team of professionals and ask them any questions you might have. We offer FREE home estimates without any obligation or hassle to buy. Give us a call today.
Here is a list of the services you can get at A1A Popcorn Ceiling Removal:
There are so many areas or regions where we offer these services with most of them being cities.
---
However, if you need any of these services, you need to contact us. The list below comprises the areas where we offer these services.