KNOCK DOWN TEXTURE FINISH POMPANO BEACH 
Committed To Perfecting The Popcorn Removal & Painting Process
Popcorn Removal &
Knockdown Texture Finish
From Pompano Beach to West Palm Beach, FL for all of your Commercial or Residential Needs
Applying a Knockdown Texture
As you should be aware, a knockdown texture is one of the types of drywall finishing styles. Today, this type of finishing style is becoming highly popular due to its ability to hide any flaw or repair on your walls. Comparatively, it offers a faster and an easier way to fix your ceiling problems. More importantly, Knockdown Texture Finish Pompano Beach will give you a very subtle appearance when compared to your popcorn ceiling texture.
Why Knockdown Texture Finish Pompano Beach?
Ceilings are one of the places in your home, where the flaws will be clearly visible. In order to hide these flaws, traditionally, people used to apply a popcorn texture. But, popcorn ceiling texture has lost its audience today and is considered outdated by many of the homeowners. The new trend is your knockdown texture. Be it a new drywall or an old repaired ceiling, a knockdown texture will not only hide the imperfections but also will create a more subtle appearance.
Above all, it will take you just about an hour to texture a typical ceiling, thereby being able to reduce the labor costs (if you are hiring professionals). Finally, the cost, which is an important deciding factor, is also found to be lesser. For the materials, you will have to spend just $20.
A Step-by-Step Guide to Apply a Knockdown Texture:

The best thing about choosing to apply a knockdown texture for finishing drywall is that you will not go wrong anywhere in the process if you are able to follow the following simple steps.
1. Collecting the Tools:
To avoid the last-minute rush, we will ask you to have the following tools ready: 
Drywall hopper gun
Air compressor
Knockdown knife
Texture mix
Water
Mixing bucket
Texture mixer
2. Preparing the Workspace:
This is the part most people are really bad at. The homeowners want to get started with their drywall project as soon as possible, so they will tend to start it without any preparations done. Yes, of course, you have the option of wiping away the mess with a wet rag after the project. But, the truth is that preventing the mess will be a lot faster than cleaning later on. Considering this, we will advise the readers to remove all the furniture along with the floor coverings, wall hangings, as well as the light fixtures from the workspace.
While some people may prefer to use drop clothes, we will suggest you use rosin paper. This will enable you to roll up the whole mess after completing the project and discard them straight away.
Next in the process of preparation is to patch the areas that really need it. Make sure the surfaces are sanded well. Now, ensure you to protect the areas that should not be over-sprayed. These include:
Windows
Floors
Doors
Outlets
Switches
3. Mixing the Wall Texture:
So, when you are done with your preparation phase, you will have to start mixing up a batch of your wall texture compound. The consistency you must aim is a thicker pancake batter. In order not to make any mistakes in the mixing, we will ask you to add little by little until you get the required consistency.
While doing so, make sure you are mixing up more than you require. It's better to waste some leftover mud than to devoid of it before you complete the application. You will need approximately 1 to 1.5 gallons of mix for a room of 10 X 14 feet.
4. Waiting for Mixture Setting:
Now, coming to the crucial step of your project, you need to set your mixture aside for at least fifteen minutes before using it. This is to enable the mixture to completely absorb the water. Without doing this, you will end up to see your mixture getting thickened in your hopper itself and you will not be able to spray it.
After this waiting period, you need to again add a little bit of water and mix it again to get the recommended pancake batter consistency.
5. Doing a Sample Test:
At this stage, you will tend to get your texture sprayed on the ceiling and the walls. But, it's not advisable to blast the ceiling right away, especially if you are doing it for the first time. It's always best to practice before spraying. For this, spray some part of the mixture on a scrap or on a piece of cardboard. We are sure that it will take you some time to get the nozzle and trigger settings, as well as the pressure settings on the hopper gun and air compressor respectively. When you are really happy with your practicing session, you are ready to go.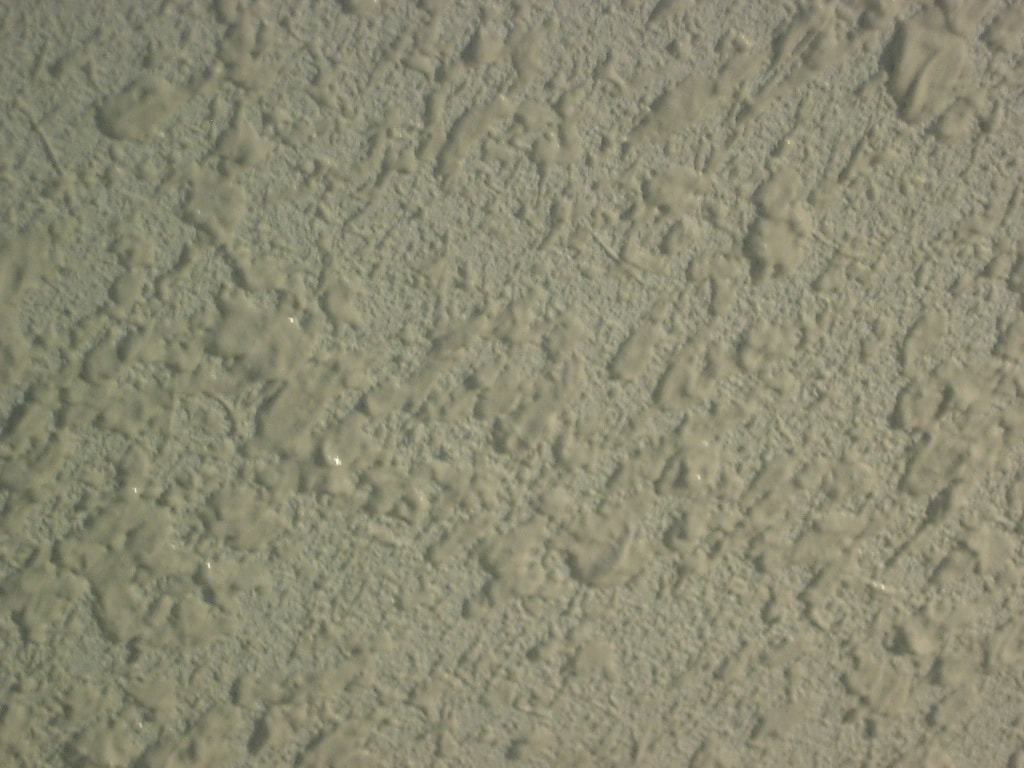 6. Applying the Texture:
For better results, we will recommend you hold your hopper gun at least two feet away from the surface and press the trigger. While doing so, keep moving the gun. Make sure to check the texture coverage often because too much of spray in a single area give a large flat appearance when you knock down. Therefore, if you could see a thicker-than-expected concentration at any place, scrape it off at once. Likewise, if you can find a region where there is not enough texture, just go back and spray back again.
7. Knocking the Texture Down:
After applying the Knockdown Texture Finish Pompano Beach, wait for about fifteen to thirty minutes for the texture to properly set up. When you knock it down, it should be just tacky and not dry. For knocking down the texture, you should drag the knockdown blade slightly across the texture, so as to flatten the top layers of the spray. Herein, remember not to press down harder because it may remove the texture instead of flattening it.
Your aim should be to get a nice looking, stucco-like coat. If the sharpened edges of the knockdown blades have left any lines in the texture, you must go back to smoothen them. After it's done, leave the whole area as is for about one day. Then, you can prime and paint it in the color of your preference.
​Thus, you can enjoy your newly made up drywall!
Need for Professionals:
As you see, the whole process of applying a knockdown texture isn't easy and there are chances that you do it incorrectly. So, doing it yourself or having it done by a non-certified worker can lead to messy results. By being sprayed on evenly instead of manually, there is a lower possibility of a mistake being made. Our certified professionals of Knockdown Texture Finish Pompano Beach use a spray rig or hopper to apply the new texture, which will ensure a quicker finish and the best results. This choice is the most popular among contractors because it costs less to apply and will take less time to complete the job at your house or business. Contact us for a free quote today.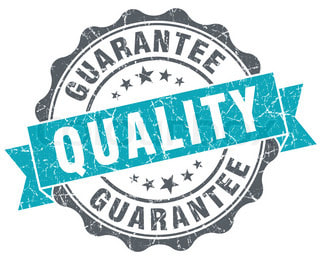 Location
1630 N Ocean Blvd 33062
Pompano Beach
Hours
Mon to Friday : 8am - 5pm
Sat: Closed
Sun: Closed
Leave Your Details For A FREE Quote Today