Popcorn Removal & Smooth Ceiling Finish From Pompano Beach to West Palm Beach, FL for all of your Commercial or Residential Needs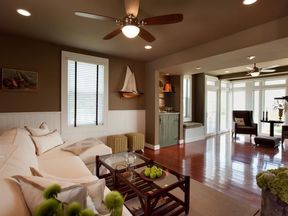 If you wish to have a completely smooth ceiling finish instead of any kind of texture to your ceiling, we can complete this job for you. The smooth ceiling finish costs more and takes more time, but you will be more pleased with the result.
The main reason this finishing method takes more time is that the drywall has to be completely sanded once the popcorn is removed. Your home and furnishings will already be covered for popcorn removal. So you do not need to be concerned that dust from the sanding will cover your things.
While it is possible for you to complete this finish change on your own, it's best to trust our certified contractors to complete this job. When sanding drywall it's possible to put too much pressure on the top layer and rub it away, causing damage to your drywall. Our certified contractors offer the best smooth ceiling finish in Pompano Beach. This is because they take great care in making sure it is done correctly. Our aim every time is to do it as quickly as possible, without adding other costs to our service for you.
This finish is popular among our clients but it does have an added cost over knockdown texture. If you choose to have us replace the popcorn with this finish, be sure to ask about how this service affects our quote for your house or business.
Does your Commercial building or business need help with removing the ugly popcorn on the ceiling?
---
Our team can take on the popcorn ceiling removal needs for a job of any size. We have experience with projects ranging from City related jobs to hotels with over 300 rooms. With our manpower, we can get the job done. Give us a call for all of your commercial popcorn removal needs in Pompano Beach and surrounding areas!
Here is a list of the services you can get at A1A Popcorn Ceiling Removal:
There are so many areas or regions where we offer these services with most of them being cities.
---
However, if you need any of these services, you need to contact us. The list below comprises the areas where we offer these services.