Popcorn Ceiling Removal Boca Raton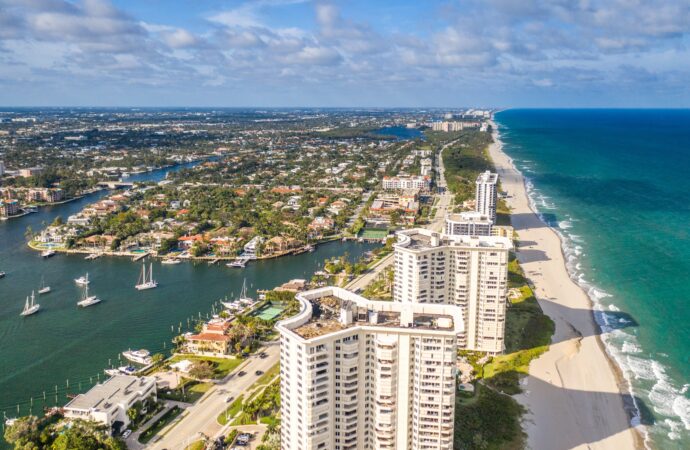 The cost for popcorn removal with a knockdown texture in Boca Raton ranges between 90 cents to $1.50 per sqft. This does not include interior painting but varies based on whether your property is vacant, a condo, or a residential one. For popcorn removal and smooth finish in Boca Raton, it could be between $2.50 to $4 per sqft. This depends on whether the place is furnished or not or in a condo or residential property. Please note that smooth finish texture is more labor intensive which requires more ceiling contractors on the job. It therefore takes longer than using a knockdown texture which can be done within one day, depending on the size of the job of course.
Boca Raton Popcorn Ceiling Removal and Interior Painting, FL
---
Getting rid of that ugly popcorn from your ceiling can be a real pain in the you-know-what. This is precisely why you can rely on A1A to take your pain away. You should not have to deal with crazy, messy popcorn flying around all over the place. Please do not hesitate to give us a call so that we can send out one of our ceiling contractors to take a looksie and give you a FREE and FAIR estimate.
​Boca Raton is a beautiful city that deserves homes that are free from ugly popcorn ceilings. If you are still on the fence about hiring us we get it, there are quite a few textured ceiling gurus out there…but, for the sake of your home and your wallet, give us a shout for any of your local boca raton popcorn ceiling removal, knockdown texture, smooth finish or interior painting needs. Cheer!
No Mess No Stress Boca Raton Popcorn Ceiling Removal Guru's
---
We take pride in keeping your property clean as if it were ours. Like they say…do unto others so we do unto you. Your satisfaction and experience with us are very important and we do not take that lightly.
Boca Raton Interior Painting Without Breaking The Bank
---
Painting the interior of your Boca Raton home can be costly. Although we are not the cheapest painting company in South Florida we make sure that we do not break the bank. Fair prices, free estimates.
Popcorn Removal In Boca Raton Does Not Have To Be A Sh@* Show
---
Finding expert popcorn removal contractors in Boca Raton, FL can be very tricky especially because there are so many so-called experts out there. However, they say that the proof is in the pudding. Not only do we leave a very "pleasant taste" in your house after removing nasty popcorn from your ceilings but we do so without you having to break the bank on your next acoustic ceiling project in Boca. We stand behind. Before hiring a local popcorn removal company in boca raton please make sure that they have the following things in place or not even bother because you will just end up losing money and hair:
Licensed and Insured

Experienced & Talented Ceiling Contractors

​Industry Relevant Tools & Machinery

Hard & Diligent Workers Who Are Treated Right

Friendly & Great Attitude​
There are some other relevant things that should be in place before hiring a local ceiling contractor but this will do for now. For all other relevant questions, please give us a call and we would love to serve you.
Here is a list of the services you can get at A1A Popcorn Ceiling Removal:
There are so many areas or regions where we offer these services with most of them being cities.
---
However, if you need any of these services, you need to contact us. The list below comprises the areas where we offer these services.