Palm Beach Gardens Popcorn Ceiling Removal and Interior Painting, FL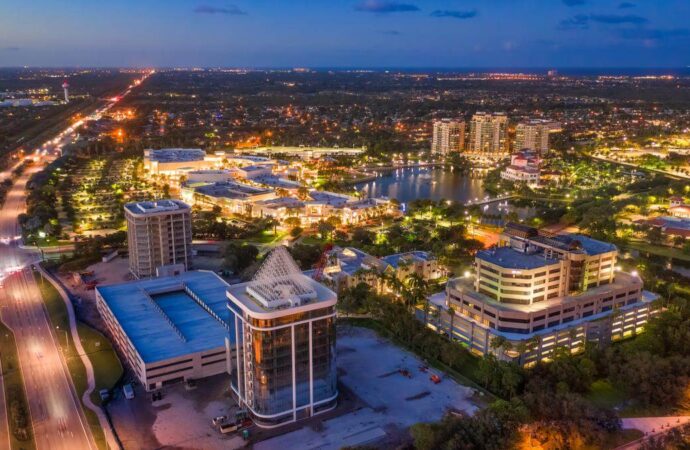 Popcorn removal in Palm Beach Gardens should not even be a thing in such a gorgeous city! You know this and so do we, which is why we have been on a mission to perfect the process of knockdown texture, smooth finish, and interior painting. With our collective experience as local textured ceiling contractors, we guarantee you a job well done. So well, that you might even feel obligated to pay more. Our prices are so affordable you would think that we are shooting ourselves in the foot. Although it's true that we can charge more for the sublime popcorn removal services that we offer in Palm Beach Gardens, we don't. We keep fair, honest, and efficient. So…what are you waiting for? Give us a call and let's do this!
Knockdown Texture? Smooth Finish? Palm Beach Gardens?
---
Take a look at this beautiful city. If you have any popcorn ceilings, it is your duty to keep this magical city magical and not outdated with crumbs on your ceiling. For the sake of your city please contact us so that we can dispatch our ceiling contractors to put an end to the outdated madness
No Mess No Stress Popcorn Ceiling Removal  Palm Beach Guru's
---
We take pride in keeping your property clean as if it were ours. Like they say…do unto others so we do unto you. Your satisfaction and experience with us are very important and we do not take that lightly.
Palm Beach Interior Painting Experts that do not Break The Bank
---
We are not greedy…unless we are talking about eating some good food. But ya, we are not the cheapest but we also do not break the bank. We are just right, like mother's milk. Fair prices, free estimates.
Here is a list of the services you can get at A1A Popcorn Ceiling Removal:
There are so many areas or regions where we offer these services with most of them being cities.
---
However, if you need any of these services, you need to contact us. The list below comprises the areas where we offer these services.